Gold Star Finance Location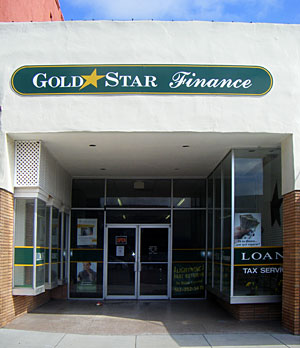 314 N Main St
Taylor, TX 76574
---
Fax: 512-352-5492
* Se habla español aquí.
Taylor TX is a friendly close-knit community once known as Taylorsville, an agriculture and manufacturing based community with a growing population. While Taylor Texas is considered part of Austin metropolitan area, it is the most individual and rural community in the area - small town known for its ranching and its abundance of cotton, With great fishing just minutes away at Granger lake.
Gold Star Finance is proud to be a part of the Taylor community, proving short term consumer loans within the Tayor TX area. Stop by location on North Main Street so we can get to know you better. You will always be treated with courtesy and respect.