Committed To Responsible Lending
Gold Star Finance, Inc. is a consumer lender that specializes in providing short term personal loans from $200.00 up to $1,700, with affordable payment plans. Gold Star Finance is not a payday loan company or cash advance company.
Gold Star Finance is governed by the State of Texas Office of Consumer Credit Commissioner and is a member of the Texas Consumer Finance Association.
Advertising Disclosure
Gold Star Finance has loans of no greater than 108.75% APR with varying term lengths. Gold Star Finance loan amounts typically range from $201.49 to $1,700.00. Loan approval and actual loan terms depend on your ability to meet our standard credit criteria. Maximum APR is 108.75%, subject to state restrictions.
The following disclosures are presented pursuant to the terms and conditions of our service agreement with GOOGLE, Inc. They are not required by any federal, state or local laws. They are provided as informational services only and may not be construed as legal advice. Below are some examples of typical loans offered to our consumers:
Example of Loan Payment:
Initial Amount of Loan = $201.49
Finance Charge Applied = $68.51
Monthly Payments of $45 over 6 Months
Total Payment Amount = $270
Max APR Shown in Above Example = 108.75%
Minimum Repayment Period = None & No Penalty for Prepaying
Maximum Repayment Period = 12 Months
*The example payment schedule is based on an average customer with good credit. The loan terms you receive will depend on your credit profile, including credit history, income, debts and the ability to provide collateral. These examples are for illustrative purposes only. The examples are not a guarantee, agreement, or commitment to loan funds or to extend credit. Interest rates and terms are subject to change at any time without notice. Request all fees, terms, and rate information before securing a loan. There is no guarantee of credit approval or qualification for the advertised rates, fees, or terms shown.
Lending Industry Links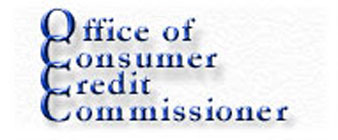 Office of Consumer Credit Commissioner

Texas Consumer Finance Association

National Installment Lending Association

American Financial Services Association