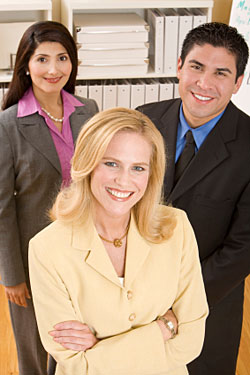 Gold Star Finance, Inc. is a premier provider of short-term consumer loans in the State of Texas. As a Texas based, family owned, community centered lender, Gold Star Finance is committed to providing the best possible customer service experience to those in the communities we serve.
Gold Star is always looking for bright, ambitious, professional, customer service oriented people to join our team. If that describes you, then come join the Gold Star team!
Job Descriptions
Manager

Responsible for supervising and developing office staff to maintain a well-run and profitable Gold Star Finance traditional installment loan office. Gold Star Finance seeks self-starters who work well without close supervision. This is a salaried position with monthly bonus opportunities available.

Assistant Manager

Responsible for assisting the branch manager in maintaining a well-run and profitable Gold Star Finance traditional installment loan office. This position is paid hourly and offers monthly bonus opportunities available.
Gold Star Training & Benefits
Gold Star Finance provides a comprehensive training program and an excellent team member benefits package including:
Group health insurance
Vision care
401(k) retirement savings plan
Competitive wage and bonus plan
Life insurance
Holidays, vacation, and sick pay
Dental insurance available
Equal Opportunity Employer
It is the policy of Gold Star Finance to provide equal employment opportunities to all persons in all aspects of the employment relationship without discrimination because of race, color, sex, religion, national origin, ancestry, disability, veteran's status or age.
Employment Application
Complete the Gold Star Finance Online Employment Application below. We will contact you to arrange for an interview if your skills meet our growing needs.