Texas Fall Festivals in 2016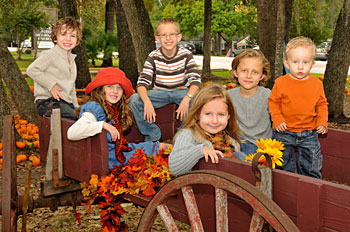 It's that time of year when school has begun and Fall is in the air. With the first day of Fall being September 22 this year, Gold Star would like to remind everyone in Texas of Fall Texas Festivals that will be taking place during the upcoming month of September. Texas has one of the largest lists of fall festivals so if you are looking for things to do in September, this would be a great place to start.
Remember if you haven't taken a vaction yet, or even a weekend to relax, now is the time. Pay attention to the list of events below, and take some time off in September over a weekend Fall Festival in the City where you live. Remember that Gold Star Finance loves to make loans to good people like you, so be sure to visit us for the money you need for a quick vacation, remodeling of your home, emergency vet or doctor bills or even planning a special wedding shower or anniversary.
Gold Star Finance makes loans FAST and for ANY purpose! There's no better way to get MONEY for a weekend getaway - or other financial needs - than with a visit to Gold Star Finance. We are ready to make YOU a loan for any of your special needs. Stay tuned for Fall activities for you and your family around the State Of Texas.
Festival Schedule
Dallas D*A*N*C*E – Dallas, TX – Sept 1-4, 2016
More than 25 hours of social dancing at the four star Fairmont Hotel International Ballroom.
Sun City Music Festival – El Paso, TX – September 3-4, 2016
Washington County Fair – Brenham, TX – September 9-17, 2016
The oldest county fair in Texas, established in 1868.
Dripping with Taste Wine & Food Festival – Dripping Springs, TX – September 10, 2016. Enjoy live music on stage with top talent including the Billy Garza Band. View chef and drink demonstrations, grape stomping, a cigar booth, and a host of wineries, breweries, and family activities.
Houston Wine Fest – Houston, TX – September 10, 2016
An annual event in downtown Houston for wine enthusiasts.
Miles Cotton Fest – Miles, TX – Sept 10, 2016
Enjoy brisket, arts/crafts, a concert and more in this small town in West Texas.
Dallas Challenge – September 11, 2016. The ultimate urban scavenger race by Challenge Nation.
GrapeFest – Grapevine, TX – September 15-18, 2016
28th annual event. The Grapevine Wine Festival includes a People's Choice Wine Tasting Classic with 100+ wine samples from 40+ Texas wineries so that guests can choose their favorite. The GrapeStomp competition is very popular.
Supernatural Convention – Dallas, TX – Sept 16-18, 2016
Texas Gatorfest – Anahuac, TX – September 16-18, 2016
Gator burgers, alligator wings and more!
Montgomery Wine and Music Fest – Montgomery, TX – September 17, 2016. Discover Texas wines, enjoy live music and lots more. Lots of family activities. Parking and shuttle from Montgomery Elementary on Clepper Street.
Jazz'SAlive – San Antonio, TX – Sept 17-18, 2016
Houston Hot Sauce Festival – Sept 17-18, 2016
A showcase of award winning food products from mild to hot.
Texas State Forest Festival – Lufkin, TX – September 21-25, 2016
Dallas Carnival – Sept 22-25, 2016
An offshoot of the annual pre-Lenten celebrations held in many former European colonies in Latin America and the Caribbean with large Catholic populations, the most renowned being the Carnival celebrations in Brazil and Trinidad and Tobago.
Dallas Salsa Congress – Sept 22-25, 2016
Celebrating ten years of salsa music and dancing.
Fantastic Fest – Austin, TX – Sept 22-29, 2016
A genre film festival specializing in horror, fantasy, sci-fi and action movies from around the world. Held at the Alamo Drafthouse Cinema.
Texas Tribune Festival – Sept 23-25, 2016
An annual event where politicians explore the state's most pressing issues.
Greek Festival of Dallas – Sept 23-25, 2016
Remember the fun in all things Greek at this food festival.
Galveston Island Shrimp Festival – Sept 23-25, 2016
Gumbo Tasting, Shrimp Gumbo Cook-Off, Free Boat & RV Show, 5K/ 1K Fun Run, Lil' Shrimps Parade, Live Music, Kids Area and more.
Plano Balloon Festival – Plano, TX – September 23-25, 2016
Event takes place at Oak Point Park. 45 hot air balloons, sky divers, live music, fireworks, and kids fun zone. Tethered balloon rides available for $15-20 per person. 1/2 Marathon, 5K and 1K runs. General admission is $5. Parking is $5-10.
Wizard World Comic Con Austin – September 23-25, 2016
Where pop culture comes to life at the Austin Convention Center.
Texas Mead Fest – La Grange, TX – September 24, 2016. Live music, family fun, Texas mead tasting, and Amateur Homebrew competition.
Smoked Dallas – Sept 24, 2016
A deliciously curated BBQ and music fest at Main Street Garden Park.
Texas Craft Brewers Festival – Sept 24, 2016
The state's largest craft beer event focused exclusively on Texas-produced craft beer.
Cajun Festival – Medina Lake, TX – September 24, 2016. Featured musician is Kevin Naquin & The Ossun Playboys. Lots of other bands play on two stages throughout the day. Also great food and kids activities.
Texas Rice Festival – Winnie, TX – Sept 28 – Oct 1, 2016
Event has 8 contests include rice cooking contest, live music, livestock show, pageants and parade. Held in Winnie-Stowell Park. Horse show and cook-off happen prior to the event.
UTOPiAfest – Utopia – Sept 29 – Oct 2, 2016
7th annual music festival will be held Labor Day Weekend at the Four Sisters Ranch.
Waco Cultural Arts Fest – Waco – Sept 30 – Oct 2, 2016
White Linen Night fundraiser, dance and music festival, art show, WordFest and ScienceFest.
Austin City Limits Music Festival – Austin, TX – Sept 30 – Oct 2 & 7-9, 2016
Impressive lineup of 100+ bands on 8 stages over two weekends. One of the leading fall music festivals in America.
Texas State Fair – Dallas, TX – September 30 – October 23, 2016
This fair commemorates 130 years of celebrating all things Texan by honoring agriculture and livestock.
Get A Loan from Gold Star Finance Today! Life has its challenges - Gold Star Finance, Inc. can help you to take the stress out of your life. For over 48 years, Gold Star Finance has been helping people, just like you, deal with life's day to day challenges by making signature installment loans from $100.00 up to $1,340. Gold Star Finance has over 56 locations in Texas, and we hope you know Gold Star Finance is here to serve you from Brownsville to Wichita Falls and from Texas City to Texarkana.