Begin Now With A Great Budget & Plan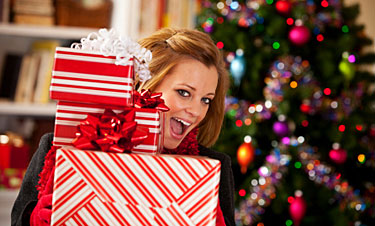 There are plenty of annual events that mark the beginning of the fall season.  Labor Day is the first, and second, if you are an avid coffee fan, the arrival of Pumpkin Spice Lattes at Starbucks is already in full swing. In most communities the changing colors of the leaves marks the 3rd special visual for all to see and let you know to start unpacking those sweaters and seasonal clothing. Officially there is only one official start of the season, and that's the autumnal equinox, which arrives this Wednesday, Sept. 23., according to the U.S. Naval Observatory.
Truth be told, the autumnal equinox means one of two periods of the year when the sun crosses the equator and days and nights are equal length all over the earth. If you want to get  technical, day and night aren't actually perfectly equal on the fall equinox. That's because the equinox is officially marked by the day the center of the sun sets exactly 12 hours after it rises everywhere in the world—while the length of a day is measured differently, based on the time the very top of the sun rises and sets, according to the U.S. Naval Observatory. But the measurements are close enough that day and night are approximately equal for several days around the equinox.
Since Fall is now officially here, we invite you to consider some actions that will lead to stress free and Clean and Organized Home for the Holidays. First plan for your budget now. If you find that you need some additional funds coming into the season, then Gold Star is here to help. Simply complete an application right now and get underway in making sure everything is in place to facilitate the upcoming plans.
Next here are some seasonal tips on how to prepare everything else:
A Clean and Organized Home for Thanksgiving & Christmas! - Looking around the house, it's hard to imagine how to cut the clutter, manage fall cleaning and prepare for Christmas all at once. Begin now with a week by week house and holidays plan
Clean Organize & Prepare -  Clean and organize your home in time for the holiday season--and take care of seasonal preparations, too. Start this week making a list of planning chores to chill out usual seasonal stress before it begins
Stop Clutter Now -  You main goal is to bring house and home into readiness for the holiday season a bit at a time by taking a single room or specific area . Plan 4 skill sets for this process. Declutter, organize, clean and plan
Plan Seasonal Crafts Decor & Gift Wrapping - Apply logic and have weekly focus be on the personal spaces needed to meet your goals and carry out all your chores
Food Planning & Storage - As Thanksgiving nears, take time to prepare storage areas, menu planning, holiday meals, and baking. Get started on preparing guest rooms and baths so they are ready to accept visitors
Final Preparations For December - By December, the focus moves to public spaces and final cleaning, leaving the house clean, organized and ready for the celebration. By the time mid-December arrives, the house is clean, organized ... and ready to to shine during the holiday season
Plan For Storage On Decorations - As the New Year sees you into an organized New Year, debriefing, storing decorations, and getting a good start on the next year's celebration is now easy to begin. Debriefing after the season will help you prepare for an organized Christmas ... next year!
Remember To Delegate - Along with an area-by-area household focus, each week needs to include a planning assignment for holiday prep: a list of do-it-now jobs designed to make short work of preparing for the holidays. This includes gifts, decor, cooking, clothes, and with a head start now you will prevent burn out mid month
Gold Star Finance believes that by making cash available early, you can be spreading the cost of the holidays over several months makes it easier to achieve an all-cash Christmas! Starting early saves money; you'll be poised to shop for gifts during Autumn clearance sales, and stock the holiday pantry at bargain prices during the pre-Thanksgiving weeks. No more holiday credit card debt! Yea!
The secret to an organized holiday season? Go to your favorite store and get that dedicated notebook or planner to track and record all the little things that make the celebration special. You do your part, and we will do ours, that is helping to make your upcoming Holiday Season the best one ever!
Apply online now or find a location near you and a professional, qualified Gold Star Finance staff member will help you with any questions you have about our short term consumer loans.
Gold Star Finance - We Like To Say "YES!"
Gold Star Finance 48 Años Ayudando a Personas Buenas Como Usted
Gold Star Finance entiende que la vida tiene sus dificultades,por eso Gold Star Finance con sobre 50 localidades quiere ofrecerle la oportunidad de aplicar para un préstamo. Nuestro experimentado personal, profesional y cortéz está listo para atenderle por teléfono, en linea o en persona en uno de nuestros locales; Y harán todo lo posible para que usted obtenga el dinero que necesita el mismo día. No importa si su crédito no es excelente.
Gold Star Finance - ¡Nos Gusta Decir Sí!