Texas Is The Bomb!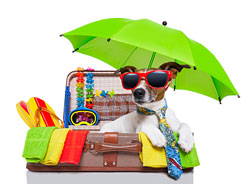 School's been out for a few weeks now, and that means your kids are going to utter those infamous words: "I'm getting bored." what can we do now? There are plenty of fun things to do in Texas all year long, but especially in the summertime, so why not ramp it up and take a quick weekend vacation. 
Summer fun ideas in Texas might include any or all of the following:
Hawaiian Falls, Hurricane Harbor, or Your Favorite Water Park For the Day
Get On The Water Now In The Gulf, River of Choice or Boating On Your Favorite Lake
Pack A Picnic Lunch And Include Your Family Pets
Visit Your Favorite Hiking Trail & Park Complete With Fountains, Water Slides & Zip Lines
Explore Texas For Beauty Everywhere A Drive & Overnight Stay Somewhere You Haven't Been
The Sanctuary At Local Area Lakes & Parks Offer Water Views Fishing & Rolling Hillside Beauty
Family Fun From the Piney Woods Of East Texas To Sunny Galveston Gulf Beaches For Water Sports
If you are eager to get away and have a full week to explore, you may really enjoy the ultimate getaway and truly enjoy yourself by packing up the car and heading out to the finest master planned communities in Texas. Explore country living at its finest, college towns excitement and fun music and restaurants, upscale living along the Texas Wine Trails in the Hill Country, or just embrace the dream of Texas Summer Fun and go where your vehicle takes you.
Don't forget if you need extra cash for some added bonus purchases for the family, fill out an application today here at Gold Star Finance then start packing! Personal loans have never been easier. Have Fun!!