Gold Star Finance Location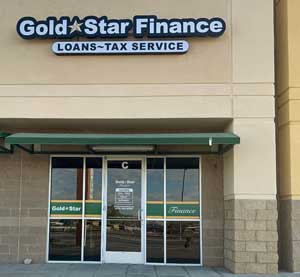 3950 Doniphan Dr, Suite C
El Paso, TX 79922
---
Fax: (915) 290-8667
* Se habla español aquí.
New Location Coming Soon!
Situated in the far western corner of the Texas, El Paso stands on the Rio Grande river across the Mexico–United States border from Ciudad Juárez. In 1680, the small village of El Paso became the temporary base for Spanish governance of the territory of New Mexico. El Paso remained the largest settlement in New Mexico until its cession to the U.S. in 1848, when Texas took possession of it in 1850. El Paso has a rich history in the region.
In 2010, El Paso received an All-America City Award. El Paso has been ranked the safest large city in the U.S. for four consecutive years and has ranked in the top three since 1997.
Gold Star Finance is proud to be a part of the El Paso TX community, providing short term consumer loans within the El Paso TX area. Stop by our Doniphan Dr location so we can get to know you better.