Gold Star Finance Location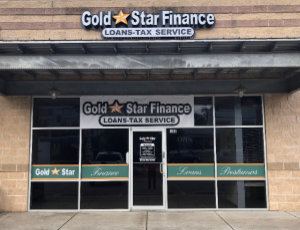 1923 E 7th St, Suite 140
Austin, TX 78702
---
* Se habla español aquí.
Austin is the capital of the U.S. state of Texas and the seat of Travis County, with portions extending into Hays and Williamson counties. It is the 11th-most populous city in the United States and the 4th-most populous city in Texas. It is also the fastest growing large city in the United States.
In the 1830s, pioneers began to settle the area in central Austin along the Colorado River. In 1839, the site was chosen to replace Houston as the capital of the Republic of Texas and was incorporated under the name "Waterloo". Shortly afterward, the name was changed to Austin in honor of Stephen F. Austin, the "Father of Texas" and the republic's first secretary of state.
Residents of Austin are known as Austinites. They include a diverse mix of government employees, college students, musicians, high-tech workers, blue-collar workers, and other vibrant communities. The city's official slogan promotes Austin as "The Live Music Capital of the World," a reference to the city's many musicians and live music venues, as well as the long-running PBS TV concert series Austin City Limits. The city also adopted "Silicon Hills" as a nickname in the 1990s due to a rapid influx of technology and development companies.
Gold Star Finance is proud to be a part of the Austin TX community, proving short term consumer loans within the Austin area. Stop by our location on East 7th Street so we can get to know you better. You will always be treated with courtesy and respect.