Gold Star Finance Location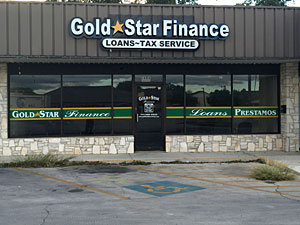 408 King Street
Seguin, TX 78155
---
Fax: 830-386-0930
* Se habla español aquí.
Seguin TX is a growing, robust economy that continues to diversify as more and more companies choose Seguin to build their facilities. A community of neighborhoods where families live among people of all incomes, ages, and backgrounds.
Gold Star Finance is proud to a part of the vibrant city. Come visit our King Street location for all of your small loan needs.