Gold Star Finance Location
San Benito
*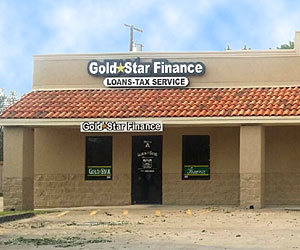 255 N. Sam Houston
San Benito, TX 78586
Phone: 956-276-9582
Fax: 956-276-9592
* Se habla español aquí.
San Benito is known for its Resacas.  You can enjoy a stroll, walk, jog, bike ride or fish along the paved trail. It is the birthplace of Freddy  Fender. 
We are a football community, home to the mighty Greyhound football team.
Return to complete list of offices.