Gold Star Finance Location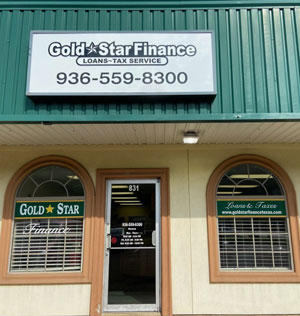 831 N University
Nacogdoches, TX 75961
---
Fax: 936-559-8304
* Se habla español aquí.
Nacogdoches. A little hard to spell but it's easy to discover the rich history that makes the Oldest Town in Texas a popular attraction for visitors. The taste of blueberries at their peak of ripeness; the smell of new blooms in the state's largest azalea garden; the nine flags that have flown over this town nestled in the pines of Deep East Texas; and the rich history that intertwines it all. Discover where Texas first began and awaken your senses to the fine cuisine, shopping, music, recreational and cultural pursuits that Nacogdoches offers!

Gold Star Finance is proud to be a part of the Nacogdoches Texas community, proving short term consumer loans within the Nacogdoches area.

Stop by location on 831 North University Drive so we can get to know you better. You will always be treated with courtesy and respect. Free smiles given everyday.