Gold Star Finance Location
Hillsboro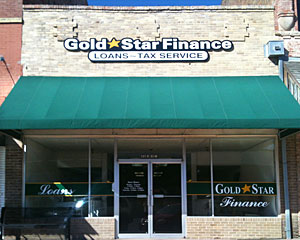 121 E Elm St
Hillsboro, TX 76645
Phone: 254-582-7771
Fax: 254-582-7553
* Se habla español aquí.
Serving the City of Hillsboro and the Hill County area since 1996, GoldStar Finance and Tax services are here to serve and help the community with their Financial and Tax needs,a place you can always call home, "We like to say... YES!"
Return to complete list of offices.