Gold Star Finance Location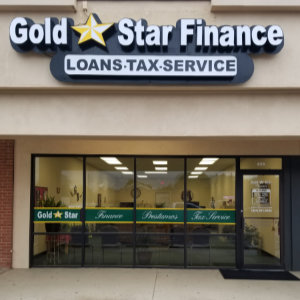 626 East End Blvd South
Marshall, TX 75670
---
Fax: 903-923-0786
* Se habla español aquí.
From live entertainment to outdoor adventure and everything in-between. In Marshall TX, you'll discover hundreds of unexpected adventures. Visit our historic museums. Experience a night under the stars at an outdoor concert, or relax by the fire while you enjoy a poetry reading. Stroll the myriad of shops in downtown Marshall and spend the afternoon with the kids at the lake. The choices are only limited by your imagination. From boutiques to bed & breakfasts, historic places to hot jazz, barrel racing to blackjack, horseback rides to hot sauce - you'll find it all in Marshall Texas. Everything you need to enjoy your next perfect weekend getaway.
Gold Star Finance is proud to be a part of the Marshall TX community, proving short term consumer loans within the Marshall TX area. Stop by our location on East End Blvd South so we can get to know you better. You will always be treated with courtesy and respect.