Get A Cash Loan from Gold Star Finance
Loans For Any Purpose
Installment Signature Loans
Loans Up To $1,340
Not A Payday Or Title Lender
Life has its challenges - Gold Star Finance, Inc. helps take the stress out of your life with small loans. For over 48 years, Gold Star Finance has been helping people, just like you, deal with life's day to day challenges by making installment signature loans from $200.00 up to $1,340. With over 64 locations in Texas, Gold Star Finance is here to serve you from Brownsville to Wichita Falls and from Texas City to Texarkana.
Don't Have Perfect Credit?
Helping Turn Bad Credit Into Good Credit
Gold Star Finance has personal loans with easy repayment by installments, and are an accredited Tax Preparer. Gold Star Finance has easy payment cash loans with easy repayment by installments, and are an accredited Tax Preparer. At Gold Star Finance your good credit record is always kept with all national credit bureaus, creating a good credit history for you to rely on in future needs.
Apply online now or find a location near you and a professional, qualified Gold Star Finance staff member will help you with any questions you have about our short term consumer loans.
We are not a payday lender or check cashing company.
Gold Star Finance - We Like To Say "YES!"
Gold Star Finance 48 Años Ayudando a Personas Buenas Como Usted
Gold Star Finance entiende que la vida tiene sus dificultades, por eso Gold Star Finance con sobre 64 localidades quiere ofrecerle la oportunidad de aplicar para un préstamo. Nuestro experimentado personal, profesional y cortéz está listo para atenderle por teléfono, en linea o en persona en uno de nuestros locales; Y harán todo lo posible para que usted obtenga el dinero que necesita el mismo día. No importa si su crédito no es excelente.
Gold Star Finance - ¡Nos Gusta Decir Sí!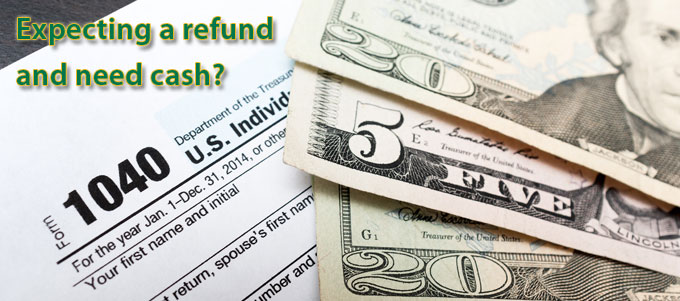 Whatever the season, we love to make FAST loans for ANY purpose to good people in Texas like you. Gold Star Finance is a certified Tax Preparer. We are happy to help you prepare and file your tax return, then apply for a loan today!
There's no better way to get CASH for your needs during tax season than a visit to Gold Star Finance. We are ready to make you a Tax Refund Loan of up to $750.00 against your refund, or our normal loan of up to $1,340.00.
Low monthly payment, it's easy and convenient!
Just apply online, visit us at a location near you, or call us to apply by phone. We can complete your loan FAST (about 30 minutes) and help make your holidays even more special!
PLEASE READ THESE TERMS AND CONDITIONS CAREFULLY BEFORE USING THIS SITE
1. Terms of Use for All Information and Services on the Site
The following terms and conditions ("Terms of Use") govern your use of this Site. By accessing, viewing, or using any material or content on the Site, you agree that you understand and intend these Terms of Use to be the legal equivalent of a signed, written legal contract between you and the Site Sponsor, and equally binding, and that you accept such Terms of Use and agree to be legally bound by them WITHOUT LIMITATION OR QUALIFICATION.
If you do not agree with each of the Terms of Use specified herein, you are not granted permission to use the Site and must exit this Site immediately.
"Site" means and includes any and all websites maintained by any of the Gold Star Finance family of companies, which includes Gold Star Finance, Inc. and all of its subsidiaries and affiliates.
The terms "we," "us," "our," or "Site Sponsor" mean and include any and all entities in the Gold Star Finance family of companies. The term "you" refers to you as an individual person and, in the case of a corporation or other business entity, that business entity and you as a person authorized by the business entity to enter into and bind the business entity to these Terms of Use.
We reserve the right, at our sole discretion, to update or revise these Terms of Use. You agree to accept notice of any changes and you agree to any changes to these Terms of Use by the posting of a modified Terms of Use on this Site. Please check these Terms of Use regularly for changes or modifications.
You may contact us using the contact information located in the last section of this Terms of Use, entitled "Contact and Notification Information."
2. We Do Not Have Responsibility for Links to Content Provided by Others
LINKS TO OTHER INTERNET WEBSITES PROVIDED BY THIRD PARTIES ARE PROVIDED FOR YOUR CONVENIENCE AND INFORMATION ONLY. THE CONTENT IN ANY LINKED WEBSITE IS NOT UNDER OUR CONTROL AND WE ARE NOT RESPONSIBLE FOR IT
This Site may, from time to time, contain links to other sites such as banner advertisements or hyperlinks which we do not own or control, but which we provide for your convenience. If you visit a link to another website, you do so at your own risk subject to the conditions of use set by that website. We reserve the right to terminate a link to another website at any time. The fact that we provide a link to a website does not necessarily mean we endorse, authorize or sponsor that site, or that we are affiliated with the site's owners or sponsors.
You may not link to this Site without our written permission. If you wish to link to this Site, please contact us using the Contact and Notification Information at the end of this Terms of Use.
3. Electronic Consent / Electronic Signature
By clicking on any button indicating an acceptance or agreement to these Terms of Use or your continued use of this Site, you are consenting, acknowledging and agreeing to the stated terms of use and the terms and conditions of any submissions made to us by or through this Site.
If you apply to us for credit by or through this Site, you will be given the option of also consenting, acknowledging and agreeing to receive important notices, disclosures and other communications in electronic form (either by email or via the Internet) and signing electronically as provided for in the eConsent Agreement which is part of the application process.
4. Our Proprietary Rights and Your Restricted Use
This Site's content, including but not limited to all music, images, icons, text, software, logos, expressions and ideas, is copyrighted and protected by U.S. and worldwide copyright laws and treaty provisions. In addition, this Site's content is protected by patent and trademark laws, the laws of privacy and publicity, and various communication regulations and statutes. You are not authorized to post on or transmit to or from this Site any unlawful, threatening, libelous, defamatory, obscene, scandalous, inflammatory, pornographic, immoral or profane material, or any other content that could give rise to any civil or criminal liability under the law.
Any commercial use of this Site or its content beyond the specific use licensed herein or by written authorization from us is prohibited. You may print a copy of the information contained on this Site only for your personal use subject to the following: (i) you may not reproduce or distribute the text or graphics to others or substantially copy the information on your own server without the prior written permission of the Site Sponsor; (ii) you may not modify the content or make derivative works therefrom; and (iii) you must retain on all copies all copyrights, service marks and other proprietary notices. This right may be revoked at any time.
5. We Do Not Allow You to Use Service Marks Referenced in This Site
The trademarks, service marks, tradenames and logos ("Marks") used and displayed on this Site are our registered and unregistered Marks owned by the Site Sponsor. Certain trademarks, service marks and names ("TP Marks") used on this Site are the property of third parties. Other than as specified in the preceding section, and notwithstanding any other information on this Site, you are not allowed to use any Mark or TP Mark, by implication, estoppel, or otherwise, and you are not granted any license or right to use any Mark or TP Mark without our written permission. No Mark may be used in any way, including in hyperlinks, advertising or publicity pertaining to distribution of materials on this Site, without our prior written permission.
6. Our Liability Is Limited
Although we try to provide accurate and timely information on this Site, there may be inadvertent, technical or factual inaccuracies and typographical errors. Furthermore, there are certain aspects of web usage, e-mail, your computer and your link to the Internet which we cannot control. We therefore make no representation that the operation of this Site will be uninterrupted or error free, and we will not be liable for the consequences of any interruptions or errors or loss. For these reasons we cannot warrant the accuracy, completeness or timeliness of the information, text, graphics, links or other items on this Site or the privacy of responses to you via e-mail.
Customers and potential customers are invited to contact us or our agents by non-Internet means for important personal transactions. However, UNDER NO CIRCUMSTANCES SHALL WE BE LIABLE FOR ANY DIRECT OR INDIRECT, SPECIAL, INCIDENTAL OR CONSEQUENTIAL DAMAGES THAT MAY ARISE IN CONNECTION WITH THIS SITE, OR FROM YOUR USE OF, OR INABILITY TO USE, THIS SITE BY ANY PERSON; OR IN CONNECTION WITH ANY FAILURE OF PERFORMANCE, ERROR, OMISSION, INTERRUPTION, DEFECT, DELAY IN OPERATION OR TRANSMISSION, COMPUTER VIRUS OR LINE OR SYSTEM FAILURE; OR DISCLOSURE OF INFORMTION DURING REPLY TO YOU BY E-MAIL OR OTHER ELECTRONIC MEANS; EVEN IF GOLD STAR FINANCE OR REPRESENTATIVES THEREOF ARE ADVISED OF THE POSSIBILITY OF SUCH DAMAGES, LOSSES OR EXPENSES. Some jurisdictions do not allow the exclusion or limitation of liability for consequential or incidental damages. In such jurisdiction, our liability is limited to the greatest extent permitted by law
THIS SITE CONTENT IS PROVIDED "AS IS" AND WITHOUT WARRANTIES OF ANY KIND, EITHER EXPRESS OR IMPLIED, INCLUDING, BUT NOT LIMITED TO, IMPLIED WARRANTIES OF MERCHANTABILITY AND FITNESS FOR A PARTICULAR PURPOSE. You agree that your reliance on any Site content regarding individual prices of bonds, stocks or securities shall be at your own, sole risk.
WE ASSUME NO RESPONSIBILITY, AND SHALL NOT BE LIABLE FOR, ANY VIRUSES THAT MAY INFECT OR DAMAGE YOUR COMPUTER EQUIPMENT OR OTHER PROPERTY AS A RESULT OF YOUR ACCESS TO, USE OF, OR BROWSING OF THIS SITE, THE WEB OR YOUR DOWNLOADING OF ANY MATERIALS, DATA, TEXT, IMATES, VIDEO, OR AUDIO FROM THIS SITE OR THE WEB.
WE DO NOT WARRANT NOR REPRESENT THAT YOUR USE OF MATERIALS DISPLAYED ON THIS SITE WILL NOT INFRINGE RIGHTS OF THIRD PARTIES NOT OWNED OR AFFILIATED WITH US.
We reserve the right to make changes to any content or to the Terms of Use of this Site at any time and without notice.
7. Information, Products and Services Offered are Subject to Our Acceptance
Information on this Site is not intended for distribution to, or use by, any persons or entities in any jurisdictions or countries where such distribution or use are not authorized or licensed, or where any content of or transaction on this Site is unlawful.Users of this Site do so on their own initiative and are responsible for compliance with local laws. None of the products or services referenced on this Site shall constitute an offer to contract or an offer of credit.
This Site may provide general information about the Site Sponsor and the products and services offered by the Site Sponsor or its affiliates. Information on the Site does not constitute an offer to sell or a solicitation of any particular product or service. Some products and services may not be available in all states, and the products and services are generally not available for purchase outside the United States. Your eligibility for particular products and services is subject to final determination, restrictions and acceptance by us or the affiliate that issues the product or service.
Site Sponsor may discontinue or make changes to the information, products, licenses or services described herein at any time. Any dated information is published as of its publication date only. The Site Sponsor does not undertake any obligation or responsibility to update or amend any such information. The Site Sponsor reserves the right to terminate any or all offerings without prior notice to the user. Furthermore, by offering information, products or services via this Site, no solicitation is made by Site Sponsor to any person to use such information, products or services in jurisdictions where the provision of information, products or services is prohibited by law.
8. You Authorize Us to Collect and Use Information About You
You hereby authorize the Site Sponsor to collect aggregate information which is not personally identifiable to you about your use of this Site. You also authorize us to use information which is personally identifiable to you (or others) that you send us to provide any service you request.
The Gold Star Finance Website Privacy Policy, hereby incorporated by reference into this Agreement explain the policy applicable to the information that is collected through the Site, received directly from you or transmitted to or from third parties.
9. We Do Not Provide Investment Advice or Solicit Offers
This Site and the information contained herein do not constitute investment advice, an offer, or a solicitation for the purchase or sale of any securities or insurance product, but are merely informational. The Site may contain information and press releases about the Site Sponsor, and although this information was believed to be accurate as of the date prepared, Site Sponsor disclaims any duty or obligation to update such information.
If any information is construed to be an offer for the purchase and sale of securities, please consult the appropriate prospectus and other registration documents filed with the Securities and Exchange Commission ("SEC"). To the extent any information on this Site is deemed to be a "forward looking statement" as defined in the rules and regulations of the Securities Act of 1933, as amended, and specifically the Private Securities Litigation Reform Act of 1995, such information is intended to fit within the "safe harbor" for forward looking information and is subject to material risk factors which may or may not be disclosed herein. You can identify "forward looking" statements by the fact that they do not relate strictly to historical or current facts. They may use such language as "anticipate," "expect," "estimate," "project," "intend," "plan," "believe" or other similar language. Any "forward looking" statement on this Site or in other information may turn out to be incorrect. Such statements may be affected by inaccurate assumptions or by unknown risks and uncertainties. Therefore, actual results may vary materially and there are no guarantees about any security. We do not undertake any obligation to revise any "forward looking" statement to reflect changes in events, circumstances or expectations.
If you desire to purchase a security of any kind we recommend that you contact a qualified stockbroker or financial advisor.
Do not rely on stock price information on this Site. While we believe that any such information is accurate, we cannot guarantee or warrant the accuracy, completeness, or timeliness of the information. More specifically, you should not rely on any stock price information on this Site for specific investment transactions. We are not liable for any loss or damages, whether direct, indirect, incidental, special, consequential or exemplary, that may arise from reliance on the stock price information or the Investor Relations home page.
10. No Client, Fiduciary or Professional Relationship is Established by Providing Information On This Site
We make every reasonable effort to provide you with sound information at our Site. We also invite you to make personal contact with us via non-Internet means. However, limitations of the Internet do not allow us to establish a client, fiduciary or professional relationship with you through this Site. Accordingly, we require that:
YOU AGREE THAT NO CLIENT, ADVISORY, FIDUCIARY OR PROFESSIONAL RELATIONSHIP IS CREATED, IMPLIED OR ESTABLISHED BETWEEN YOU AND THE SITE SPONSOR AND THAT YOU AGREE AND UNDERSTAND THAT NO PERSON OR ENTITY IS, IN CONNECTION WITH THIS SITE, ENGAGED IN RENDERING AUDITING, ACCOUNTING, INVESTMENT, SECURITIES, TAX, LEGAL ADVICE OR CONSULTING OPINIONS AND THAT YOU WILL CONSULT APPROPRIATE LICENSED PROFESSIONALS FOR OPINIONS AND ADVICE RELATING TO THE SPECIFIC FACTS, LAWS AND ROLES WHICH MAY APPLY IN YOUR SPECIFIC CASE.
We invite you to contact us via non-Internet means regarding critical information using the contact information in Section 22 of these Terms of Use.
11. Arbitration and Disputes in Texas
You hereby agree that all disputes and causes of action arising out of use of this Site may be arbitrated (at the sole discretion of Site Sponsor) by a single arbitrator selected by the Site Sponsor and conducted in Dension, Grayson County, Texas, or such other location, as the Site Sponsor may choose in its sole discretion, under the rules of the American Arbitration Association ("AAA") and the Indiana Rules of Civil Procedure with limited discovery. The judgment of the arbitrator shall be binding and executable in any civil court. Site Sponsor will pay to AAA arbitration fees in excess of the first $500 U.S. dollars for you once you have paid $500 to AAA, but in no case more than a total of $3,000 arising out of any single, group or class cause of action. The losing party shall pay all costs and fees. Equitable actions for temporary restraining orders or injunctions may be instituted in a court of competent jurisdiction concerning the use, misuse or improper dissemination of information.
You agree to submit to personal jurisdiction in Dension, Grayson County, Texas, and that the venue of any lawsuit, dispute or cause of action of any kind or in any forum, whether arising in tort, contract, or otherwise, including but not limited to actions arising out of any use, inability to use or viewing of this Site, or the terms or subject matter of this Terms of Use shall be in Dension, Grayson County, Texas, or such other venue as may be determined by the Site Sponsor in its sole discretion, and that the law to be applied shall be the law of Texas, without regard to conflict of law principles.
12. Failure to Exercise Rights Does Not Constitute Waiver
No failure, omission or delay on the part of Site Sponsor in exercising any right under this Agreement will preclude any other further exercise of that right or other right under this Agreement.
13. You Agree to Changes and Amendments by Posting on this Site
The Site Sponsor reserves the right to change these Terms of Use or any Site content at any time without notice and in our sole discretion, by (1) posting a change notice or a new Terms Of Use on our Site, or (2) using commercially reasonable efforts to notify you via email, if provided. Any change to these Terms of Use shall be effective as to you or any user who uses this Site without notice, by posting of the Terms of Use as changed on this Site, with or without notice of any specific changes. You agree that you will comply with these Terms of Use as they may be modified from time to time by the Site Sponsor by checking for modifications on this Site, whether or not you have received notice of any changes by e-mail or otherwise. If any modifications of this Terms of Use are unacceptable to you, your only recourse is to terminate use of this Site immediately. Your continued use of this Site following your receipt of notice of any modifications will constitute binding acceptance of any modification. Any inconsistent terms between these Terms of Use and any subsequent modifications or Terms of Use posted on this Site shall be controlled according to the latest posting.
14. No Use of Site By Minors
No person under the age of 18 may use this Site. We do not knowingly solicit business by minors or children and request that any person under the age of 18 have their parent or responsible adult contact us. If you are under age 18 please leave this Site immediately. You agree to report all information you have about any person under 18 who uses this Site to us immediately using the Contact and Notification Information below.
15. Confidentiality of Internet Not Guaranteed
Although we try to protect information you send us, we cannot guarantee that information sent over the Internet is completely confidential. There are certain aspects of Internet usage, your computer and your links to the Internet we cannot control. Therefore, transmission of information to us on the Internet must be undertaken at your own risk.
16. Communications to You by Us
We will respond to your inquiries and questions via e-mail if you provide us with an e-mail address. However, be advised that information sent by e-mail may not be completely confidential not only because of certain aspects of electronic transfer, but also because others may have access to the computer or e-mail address to which the e-mail response is sent. Unless you specifically state in capital letters within your inquiry as follows: "DO NOT RESPOND TO THIS INQUIRY BY E-MAIL", you hereby consent to response to your inquiries and questions via e-mail in view of the risks inherent in using e-mail.
17. Competitors May Not Use This Site
You agree that you are not a competitor of Site Sponsor in the insurance and financial services industry. Competitors and their employees, agents, and contractors may not use this Site for any purpose. Employees of competitors may use this Site for their personal use so long as information is not disclosed to a competitor business, used for a commercial purpose or used for any purpose of competing with Site Sponsor.
18. Entire Agreement
These Terms of Use comprise the entire agreement between you and the Site Sponsor. There are no agreements, understandings, promises or conditions, oral or written, express or implied, concerning the subject matter of these Terms of Use or in consideration hereof that are not merged herein or superseded hereby. These Terms of Use shall not be modified, terminated, or discharged except by written instrument signed by authorized representatives of the parties hereto.
19. Termination Of Service
We reserve the right in our sole discretion to terminate, restrict, or suspend this Site, service, access or information for you at any time for any reason without prior notice or liability.
20. Information From Third Party Providers
Certain material that may be provided on this Site, particularly stock market information and live information feeds, is provided is independently obtained, prepared and provided by third parties ("Information") which are not affiliated with Site Sponsor and Site Sponsor is not responsible for these third parties. This Information is provided free of charge for your general understanding and should not be relied upon for specific investment decisions and transactions. The Site Sponsor has not reviewed the Information and is not responsible for the accuracy, completeness, reliability or correct sequencing of the Information. The Information does not in any way represent the opinion of Site Sponsor.
IN NO EVENT WILL SITE SPONSOR OR OTHER PERSONS TRANSMITTING THE INFORMATION BE LIABLE TO YOU OR ANYONE ELSE FOR ANY CONSEQUENTIAL, INCIDENTAL, SPECIAL OR INDIRECT DAMAGES (INCLUDING BUT NOT LIMITED TO LOST PROFITS, TRADING LOSSES AND DAMAGES THAT MAY RESULT FROM INCONVENIENCE, DELAY OR LOSS OF THE USE OF THE INFORMATION) EVEN IF ADVISED OF THE POSSIBILITY OF SUCH DAMAGES.
21. Submissions
All ideas, expressions and inventions (excluding any nonpublic personal information) submitted to the Site Sponsor via this Site shall be deemed and remain the property of the Site Sponsor and the Site Sponsor shall be free to use, for any purpose, any ideas, concepts, know-how or techniques contained in information a visitor or customer provides to Site Sponsor through this Site. The Site Sponsor shall not be subject to any obligations of confidentiality regarding ideas, expressions and inventions (excluding any nonpublic personal information) except as agreed in writing executed by all parties.
22. Contact and Notification Information
You may contact us using the following information 1-903-463-2267 or Gold Star Finance, 610 W Main St, Denison, TX 75020.
We may change these Terms of Use at any time and update them on this Site and/or other means as required.
YOUR PRIVACY IS IMPORTANT TO US
We understand your privacy is important. This website privacy policy describes our practices regarding information received about you during visits to the Site.
"Site" means and includes any and all websites maintained by any of the Gold Star Finance family of companies, which includes Gold Star Finance, Inc. and all its subsidiaries and affiliates. The terms "we," "us," "our," or "Site Sponsor," as used on this website, mean and include any all of the Gold Star Finance family of companies. The term "you" refers to you as an individual person and, in the case of a corporation or other business entity, that business entity and you as a person authorized by that business entity to enter into and bind the business entity to these Terms of Use.
What types of information does Site Sponsor collect on this Site?
Site Sponsor's employees, representatives, agents and selected third parties may collect information about our customers and other visitors to this site including, but not limited to aggregate information concerning:
E-mail address and content
Domain name and IP address (e.g., aol.com) used to access the Internet
Internet address from which the visitor linked to the Site (e.g., www.yahoo.com)
Type of web browsing software used to view the Site
Date, time, and length of visit to the Site
What about Cookies and Web Beacons?
Cookies are small files containing alphanumeric characters that are used to identify your computer's browser. Site Sponsor may send one or more Cookies to your computer to monitor your experience on the Site, and to allow us to improve the Site to better serve our customers and other users. Cookies may also be used to improve the security of the Site. No personally identifiable information about you, such as your name or social security number, is embedded in these Cookies.
A Web Beacon is an electronic image (1x1 .gif) located within a certain web page. In some cases, Site Sponsor may use a Web Beacon to analyze traffic and transactions on this Site. No personally identifiable information about you, such as your name or social security number, is collected by any Site Sponsor Web Beacon.
In cases where you may enter the Site from a third party site, such as a search engine or referral site, those sites may use Cookies and/or Web Beacons to monitor their own performance, traffic, etc. You must consult the privacy policy of each site, particularly at any sites provided by third parties, in order to determine what information about you is collected and how that information is used.
Third party vendors, including Google, may show our ads on the internet. Third party vendors, including Google, use cookies to serve ads on a user's prior visits to our Site. You may opt out of Google's use of cookies by visiting the Google advertising opt-out page.
Your browser should allow you to manage Cookies, and it may allow you to manage Web Beacons, used by various websites. However, if your browser's settings are too restrictive you may not be able to use all of the features of a website, including this Site.
Can I confirm that the information Site Sponsor collects is correct?
Keeping your account information accurate and up to date is very important. If you ever have questions or issues with the accuracy of your nonpublic personal information, please contact us at the following phone number or write us at the following address:1-903-463-2267, Gold Star Finance, 610 W Main Street, Denison, TX 75020. We will promptly investigate your concerns and update our records as needed.
We request that you keep your information as up to date as possible so that you may get the maximum benefit from Site Sponsor. In particular, please make sure that you inform us of e-mail address changes since this is the most rapid way to communicate.
How is information collected on this Site protected?
Site Sponsor uses multiple levels of security regardless of the delivery channel you choose. We maintain personally identifying information in secure computer systems and we limit employee access to those with a business reason to see it. More specifically, employees may access information about you when needed to maintain your accounts or otherwise meet your needs. We safeguard information according to established security standards and procedures. Our employees are trained to understand and comply with these information principles
Site Sponsor is protected by a system of filtering routers and firewalls, which form a barrier between the outside Internet and the internal network. The filtering router verifies the source and destination of each network packet, and determines whether or not to let the packet through. Access is denied if the packet is not directed at a specific, available service.
The firewall is used to shield Site Sponsor's client service network from the Internet. All incoming IP traffic is actually addressed to the firewall, which is designed to allow only e-mail into the client service environment. Traffic through the firewall is subjected to a special proxy process which operates in much the same way as a filtering router, verifying the source and destination of each information packet.
The proxy then changes the IP address of the packet to deliver it to the appropriate site within the client service network. In this way, all inside addresses are protected from outside access, and the structure of Site Sponsor 's internal networks is invisible to outside observers.
Am I protected when linking to other sites?
This Site may, from time to time, contain links to other Internet websites, banner ads or advertisements for the convenience of users in locating information and services that may be of interest. If you use those linked Internet websites or advertisements, you may leave this Site and go to websites that we do not control. If you decide to visit those Internet sites or advertisers, you do so at your own risk and it is your responsibility to read and comply with the privacy statement on those websites. Your right to privacy on linked sites is limited to whatever rights are provided to you by the owner of the linked site.
This Website Privacy Policy is for customers and visitors, and only applies to this Site. This Site only includes its home page and pages hereunder operated by Site Sponsor. This Website Privacy Policy does not apply to any linked site or any site provided by a third party. You must consult the privacy policy of such sites, in order to determine what information about you is collected and how that information is used.
Do We Collect Information about Children?
We do not knowingly collect, maintain, or use personal information from our Site about children under the age 13. We request that persons under the age of 18 not use our Site without supervision from a responsible adult. If a child whom we know to be under the age of 13 sends personal information to us online, we will only use that information to respond directly to that child, notify parents, or seek parental consent.
This Website Privacy Policy is not a contract.
This Website Privacy Policy is not a contract and is not intended to be a contract between customers or visitors, and Site Sponsor with respect to any information practices concerning information obtained through use of this Site.
This Website Privacy Policy is provided to you for informational purposes only. You do not need to call or take any action in response to this notice. We recommend that you read and retain this notice for your personal files.
Effective Date: March 2013
We may change these terms at any time and update them on this site and/or by other means as required.